Song Premiere: Tim Kasher – "The Jessica" :: Featured Audio :: Paste.
Tim Kasher and band perform at The Social, Wednesday, Aug 31st.
By Alexandra Fletcher
Song Premiere: Tim Kasher – "The Jessica"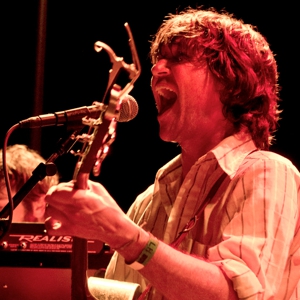 The frontman for two successful Saddle Creek acts Cursive and The Good Life, Tim Kasher unveiled his first solo project The Game of Monogamy last year. Gearing up for another solo tour this fall, Kasher is readying a follow-up EP, Bigamy: More Songs From The Monogamy Sessions, which will only be available on tour or exclusively through Saddle Creek Records online.
Check out a song from that upcoming EP called "The Jessica." An ode to failed love, it feels sarcastic in a lighthearted kind of way, balancing its contradicting melody to the bitter lyrics that accompany it. Listen to and download the song in the player below.