Deer Tick: The Black Dirt Sessions Review :: Music :: Reviews :: Paste.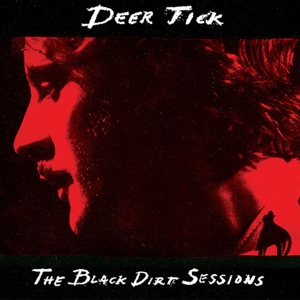 Intimations of mortality
After two albums of wily, adolescent country, Rhode Island's Deer Tick hits adulthood—and all the heartbreak and fear of mortality that comes with it—hard on these ragged, shadowy ballads. John McCauley III's fiberglass croak couldn't sound further from Neil Young's whimper, but The Black Dirt Sessions is this band's After the Goldrush, stuffed with devastating songs laid bare by weathered, redemption-seeking renegades. In the brooding "Twenty Miles," McCauley howls, "If you've lost your way, I'm seeing you through" with my-time-here-is-limited angst; crawling piano dirge "Goodbye, Dear Friend" is hauntingly intimate ("You carry on … in the unmade bed you slept in, where I laid you down to rest one last time"). Only swamp-rocker "Mange" quickens the pace. Dirt is pensive, painful stuff, tougher than leather and rawer than a bleeding steak—but that's life, right?
(taken from PasteMagazine.com)