Album Stream: Jolie Holland – Pint Of Blood :: Featured Audio :: Paste.
Jolie Holland plays The Social, Tuesday, July 26th.
By Max Blau
Album Stream: Jolie Holland – Pint Of Blood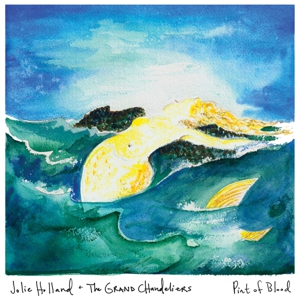 For her fourth studio record Pint Of Blood, Jolie Holland loosely credits classic influences ranging from Neil Young to The Velvet Underground to The Rolling Stones. But it's the sound of Lucinda Williams that emerges the most on this record, as she similarly conveys a sense of raw emotion striking the deepest of chords. In particular, her voice despairingly flutters on the album's opening track as she cries out, "I can't believe you treated me like all those girls / all those sweet girls go home to cry" with the utmost conviction. It's a chorus that simultaneously stuns and crushes, resonating as one of the year's most poignant musical moments.
That emotional sincerity and traditional simplicity continues well beyond "All Those Girls" throughout the rest of the record. It's not that these elements are newfound territory for Holland. But what emerges throughout this latest record, however, is a continued excellence that reminds us how largely underrated of a songwriter she can be. Pint Of Blood, which will be out in stores on June 28 via Anti- Records, can be streamed up until the release date on Paste's website. Listen to the entire record via the player below.
{SEO}
http://www.pastemagazine.com/blogs/av/2011/06/album-stream-jolie-holland—pint-of-blood.html