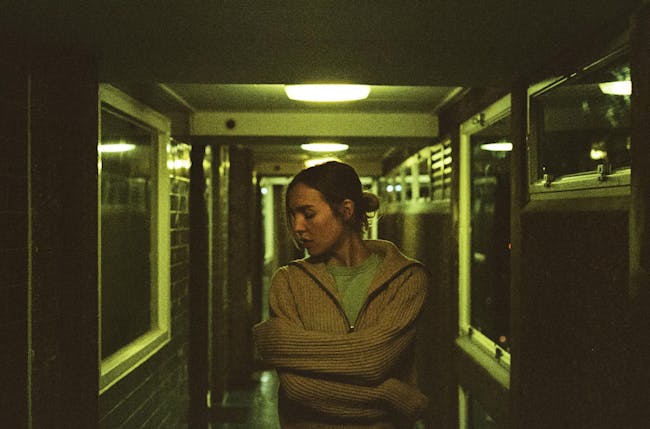 The Japanese House
Our Girl
The Beacham
$20.00 - $25.00
Sales Ended
The Japanese House
Amber Bain, aka The Japanese House, first heard the phrase "Good at Falling", when a friend showed her a video game about a square experiencing an existential crisis, she started to cry. "I thought it was the sweetest, saddest thing ever," she says. It came at the perfect time. She had finished her long-awaited debut album and was reaching for a title that could somehow convey the period of uncertainty and change that had inspired its songs.
Over the past few years, the mystery that once surrounded The Japanese House has dissolved into a clear artistic vision. With four EPs, put out between 2015 and 2017, Bain had already released an album's worth of material, honing the sound and feel of her intricate indie pop dreamscapes, but it has taken her until now to make Good at Falling. Partly, that's because she has spent much of the last three years on the road, touring with Dirty Hit labelmates The 1975 and Wolf Alice, among others. Partly, it's because she wanted to start with a clean slate. "Also, I'm really bad at finishing things, because my attention span is so bad. It takes me ages to commit to something."
If the EPs were an introduction to The Japanese House, then the album reveals a new focus, both musically and lyrically. "These songs are definitely more direct," says Bain. The photograph on the sleeve was shot in Death Valley, California, in suffocating 50-degree heat by Jim Mangan, a landscape photographer that Bain has long admired. While it is a recognisably abstract Japanese House-style shot, in keeping with previous singles, there's one crucial difference: Bain is in the picture this time, dressed in red, away in the distance. "The album has a lot more of me in it, so it makes sense," she explains.
With the exception of album closer "i saw you in a dream", revisited and revised as a slow, near-acoustic album close, Good at Falling is an album of new tracks, drawn from a particularly tumultuous and transformative period in Bain's life, recounted with admirable honesty and candour. "The songs are all about different things, but they tie together, because they are influenced by, and part of, a specific time in my life."
That specific time was one of uncertainty, during which a relationship both came together and ultimately fell apart; many of the songs express a lack of clarity in terms of what is the right decision to make, and at what point it's right to make it. Lead single "Lilo" was written when new love was just beginning - "to me, her every movement - paired with her approach to life - seemed as serene as the image of a lilo floating across a swimming pool…" says Bain - but it was finished as the relationship fell apart. "I seem quite helpless in the lyrics. I could definitely tell that I was losing her. I knew, I just knew, that something was ending."
"Can somebody tell me what I want, because I keep changing my mind," runs the chorus of "We Talk All The Time", a deceptively upbeat but blunt assessment of a fading love: "We don't fuck any more but we talk all the time, so it's fine". "It's about noticing a relationship dying, or changing, whatever way you want to view it," explains Bain. "It was one of those weird, prophetic songs, where I write it down, and then it happens in real life. It's not because I can tell the future, it's because I'm creating it, or maybe I can sense it's going to happen." The galloping heartbreak of "Follow My Girl" is about taking good advice, pushing down doubts and reaching for hope, however tentative, as a plaintive refrain of "nothing feels good, it's not right" circles around the air. "I never really know what I want, which is a common theme on the album - not knowing what I want, and overthinking everything. 'Follow My Girl' is about sticking something out, and going with it, until something changes. I'm really bad at making decisions, so that's what I tend to do."
Elsewhere, Bain turns her scrutiny inwards. Following the sudden death of a friend, she developed a series of crippling anxieties about her health. "I had never considered the fact that people can die, and then, spurred on by that, I just thought I was dying all the time. I was terrified of being poisoned." She wrote "You Seemed So Happy" about the crack between the image and the reality. "That song is about seeming like I was very normal and fine but also that feeling that I genuinely believed I was going to die every single day." "Everybody Hates Me" is a beautiful, piano-driven journey through the panic and paranoia of near-permanent hangovers, while "Maybe You're The Reason", a huge, glowing sad-pop anthem, sees Bain looking for a glimmer of hope in the midst of a crisis. "It's about being depressed and realising there's no meaning in anything. Then in the chorus I thought, I can't keep this up! I need to make it something nice. I thought about my girlfriend at the time, and how maybe loving someone is the reason you live? It's the cheesiest chorus ever, but I think it needed it."
Faraway, which comes towards the end of the album, is a Carpenters-esque love song, as straightforward as The Japanese House is likely to get. "At the time, I was listening to a lot of ELO, and 70s stuff" says Bain, of its sound. "I just wanted to write a good, cheesy love song, because I hadn't written one. I hadn't written anything nice about my ex-girlfriend, so I thought, right, I'll write a love song. It's about being on tour. Everything's a choice, so I'd think, why am I choosing to be away from the person I love more than anything?" In contrast to "Faraway" is the achingly sad "Marika Is Sleeping", a devastating Disney swirl of imminent heartbreak, which came to Bain fully formed, as she slept. "I woke up in a hotel room, and I'd just dreamed the orchestral music for it on strings. I quickly programmed all the strings and put it through a Mellotron. It took about two minutes, and it was really weird, I've never done that before. And then I wrote these really sad lyrics, of me not knowing if I wanted to be with her or not. A common theme," she laughs.
Good at Falling may be filled with the anxiety of uncertainty, at least in terms of its lyrics, but that's in stark contrast to the sheer size and confidence of its sound, which builds on the foundations of the EPs with added vigour and a sharp sense of focus. Most of the songs began as demos recorded by Bain on her laptop in her room in London. They were fleshed out and finished in studios in Wisconsin, Brussels and Oxford, by Bain and her collaborators BJ Burton (who has worked with Low, Bon Iver and Francis and the Lights), and with George Daniel from The 1975. While the sound is still recognisably The Japanese House, its pop structures bending slightly, thrillingly out of shape, there is the clear surfacing of a concise pop sensibility, too.
"The songs are more upbeat than the ones on the EPs," says Bain. "That's inspired by playing live. When I wrote the EPs, in my head, I thought, this will be crazy, people will go wild. And it's actually so different live. In your head something can sound like a club anthem and then live, it ends up as some down, slow, sad thing." She has been listening to more upbeat music, too, and she's using live drums much more. "I also really like playing bass, so more is inspired by fun basslines, which means fun drum parts. I do it that way around - fitting the drums to the bass, rather than the bass to the drums." All of this gives Good at Falling a vibrant urgency. "I'm not as happy as the music I make," she laughs. "Maybe there's a sense of irony in it. I'm singing about all these really depressing things, but if you don't listen to the lyrics, it sounds really poppy. Also, I just really like major-key pop songs. I like the little nuances, the key changes, that's what I like to listen to."
Good at Falling may have been years in the making, but it has proven itself to be more than worth the wait. The title, when it finally arrived, seemed perfect. "Falling can mean so much: falling in love with someone, or falling flat on your face, feeling like your life is being destroyed, falling out of love with someone. I always find myself doing that, and being in those things. All the songs are about some sort of fall or failure or vulnerability," says Bain. But the point is that she could build something out of the rubble. "I wanted to be good at channelling that into something."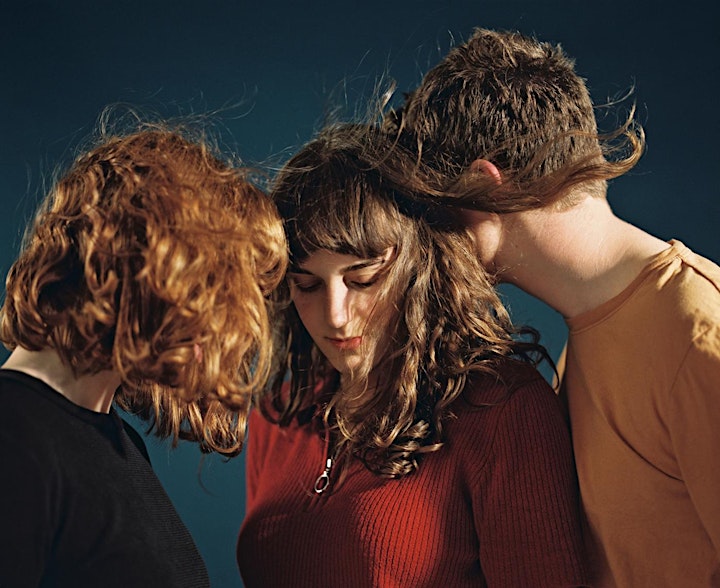 Our Girl – 'Stranger Today'
The best bands thrive not just because of their songs, ambition, or however much groundwork's already been laid. Equally crucial is their dynamic: the way each member coils themselves around the other, allowing someone at the front to thrive, while the background whirrs with its own invention.
At first, it's difficult to pinpoint exactly what makes Our Girl so special, or why the Brighton-formed, London-based trio's music stands out within a busy crowd of fellow guitar-wielding-types. But if an explanation didn't jump out when they first emerged with a debut EP of mighty fuzz-soaked songs in November 2016, it surfaces with Stranger Today, a debut album of personal, emotional juggernauts that could have only been made by these three people: Guitarist / vocalist Soph Nathan, bassist Josh Tyler and drummer Lauren Wilson.
Since forming in Nathan and Tyler's Brighton home four years ago – Wilson joining as a late recruit when she was wowed by a demo of their self-titled debut track, and Stranger Today's opener – Our Girl's members have only had pockets of time to work together. A day booked in a local studio here, a soundcheck there, full-time jobs and other projects meant the three rarely had a concentrated, collective patch. This changed in September 2017, when they stayed in Eve Studios in Stockport for a week, recording with Bill Ryder-Jones. Upstairs they slept in single beds, "like being on a school trip," Nathan remembers. Downstairs was a paradise of studio wizardry, "freaky, reverby rooms" where Nathan and Tyler could spend hours getting lost in guitar effects. "They were just gone. Mentally, spiritually, psychologically – they'd transferred over to the other side," Wilson jokes. She remembers trying to sleep one night and hearing "doomy noises" creeping in from under the floorboards.
It may not have been conducive to a good night's sleep, but their week in Stockport became a crucial catalyst for what would follow. Ryder-Jones is a guitar virtuoso himself ("He did stuff neither me or Soph had ever seen anyone do before," Tyler remarks), and he became an unofficial fourth member of the group, layering guitars, giving advice, and even offering the occasional pep talk: During the recording of 'Level', emotions were running high and they'd hit a "bit of a bump", in Wilson's words. Ryder-Jones picked up on their reservations, walked upstairs, and told them: "'What you're doing is really important, and I want you to remember that.'" His words meant something, Soph expands, "not because [the album] will change the world, but because of what it means to us as people, and what we're experiencing together. I feel moved when we play it together – it means a lot to us."
Stranger Today is a special debut for several reasons: First, because it's the sound of a band beginning to grasp their own value and place in the world, one pep talk at a time. Secondly, because you can hear the trio's hunger to finally get in the same room and put to tape years' worth of scrapbooks, half-finished ideas, and a slowly-forming feel for how their first album would actually sound. "What band isn't itching to make their debut? But it's quite frightening, knowing you're about to do it," Wilson remembers.
The real clincher, however, is Our Girl's dynamic, and how it plays out across Stranger Today. Best friends in person, the trio share the same close kinship and chemistry on record. On one side is Nathan's visceral lyricism, which has a habit of detailing and chipping away at precise moments; the first heart-flutter of a new crush; the moment a long-term friendship begins to ebb away. Around her, Tyler and Wilson's rhythm section carefully mirrors each feeling Nathan conveys. When she sings pointedly about love ('I Really Like It'), she's backed by a major-key afterglow. When the subject turns on its head ('Josephine'), out steps a wall of taut, earth-shaking noise. They each "serve the song," in Wilson's words, moving in sync but with their own personal slant. Not least on the closer 'Boring', where all restraint is thrown aside and the trio let out one final, violent thrash. They inhabit a space bigger than the first loves, sleepless nights and growing pains that define this record.
Nathan remembers being in Brighton four years ago, shortly after Our Girl formed, and realising, "I was finally in the band I wanted to be in." Almost half a decade later, and this eureka moment is sewn up on 'Stranger Today'. It's the sound of three friends totally at ease in their own space, discontent with being anywhere else; a vibrant document of what it's like to be young, invigorated and amongst people who feel the same.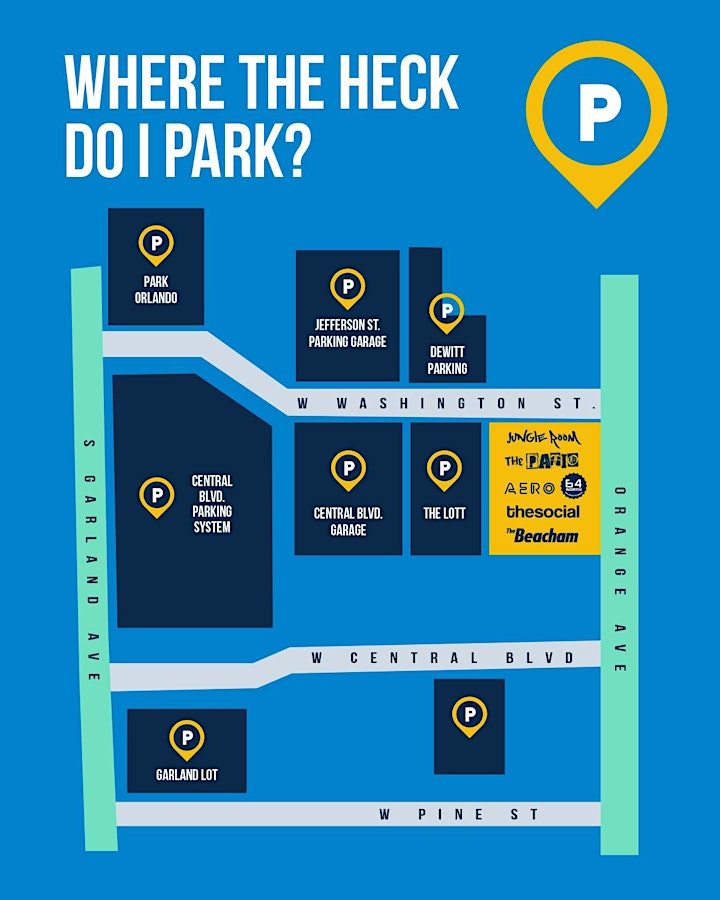 Venue Information:
The Beacham
46 N Orange Ave
Orlando, FL, 32801