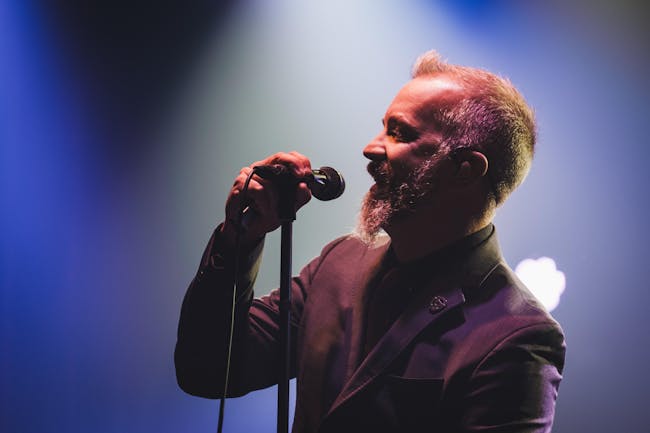 Dr. Phillips Center and Foundation Presents
JJ Grey & Mofro
Dr. Phillips Center
$180.00 - $200.00
On Dr. Phillips Center for the Performing Arts
JJ Grey & Mofro LIVE in concert!
Dr. Phillips Center for the Performing Arts - Frontyard Festival ™
An early intro show before they announce the official line up next week.
Frontyard Festival™ takes place in a one-of-a-kind, outdoor venue created with socially-distanced private boxes intended for up to five guests in a single party. Each box will have a minimum seat requirement that will vary by show.
Pod Breakdown
$45 - $50 per ticket with a minimum purchase of four tickets per pod
$180 - $200 total per 4 person pod
JJ Grey & Mofro

From the days of playing greasy local juke joints to headlining major festivals, JJ Grey remains an unfettered, blissful performer, singing with a blue-collared spirit over the bone-deep grooves of his compositions. His presence before an audience is something startling and immediate, at times a funk rave-up, other times a sort of mass-absolution for the mortal weaknesses that make him and his audience human. When you see JJ Grey and his band Mofro live—and you truly, absolutely must—the man is fearless.

For devoted listeners, there is something fitting, even affirmative in Grey's commitment to the land of his north Florida home. The farms and eddying swamps of his youth are as much a part of Grey's music as the Louisiana swamp-blues tradition, or the singer's collection of old Stax records.

As a boy, Grey was drawn to country-rockers, including Jerry Reed, and to Otis Redding and the other luminaries of Memphis soul. Run-D.M.C., meanwhile, played on repeat in the parking lot of his high school (note the hip-hop inflections on "A Night to Remember"). Merging these traditions, and working with a blue-collar ethic, Grey began touring as Mofro in the late '90s, with backbeats that crossed Steve Cropper with George Clinton and a lyrical directness that made his debut LP, Blackwater (2001), a calling-card among roots-rock aficionados.

Venue Information:
Dr. Phillips Center
445 S Magnolia Ave
Orlando, FL, 32802