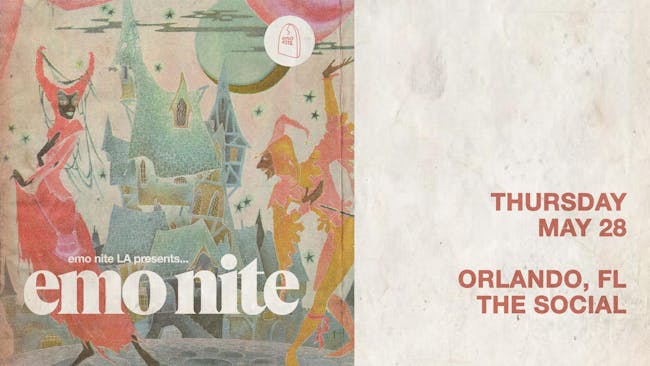 Emo Nite at the Social Presented by Emo Nite LA.
The Social
Emo Nite
Good morning emo nite family,
In the interest of public safety, we have decided to reschedule all of the upcoming parties we had on the books for March and we are keeping a close on eye on the parties we have scheduled for April and beyond. All previously purchased tickets will be honored for the new dates. If you are unable to attend the new dates, refunds are available at your point of purchase.
As things are developing minute-by-minute with this pandemic, we are doing our best to make the smartest decisions that will keep you and your loved ones safe. We promise to keep you in the loop as things progress.
We know how anxiety inducing these times can be for everyone. Emo Nite has always been about providing a safe escape from the rest of the bullshit in your life and connecting with a community of like minded individuals over music. We're working hard to develop new ways we can provide that experience for you guys during these difficult times, so stay tuned!
Take care of yourselves and take care of each other.
We love you.
ENLA
Venue Information:
The Social
54 N. Orange Ave.
Orlando, FL, 32801